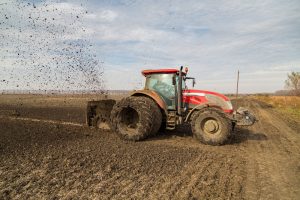 Difference Between Original and Aftermarket Vermeer Trencher Teeth
When it comes to buying Vermeer trencher teeth for replacement, you have plenty of choices to pick from. First, you can choose from buying the original Vermeer trencher teeth or the aftermarket option. These are two of the main popular options in the market. However, there is a huge difference between the two, and that is why they are pulling on two different sides. In this article, we are going to let you know the main differences between these two. Check out the following:
Aftermarkets Are Third Party
One of the main distinguishing factors is that aftermarket is third part products while original Vermeer trencher teeth are produced by the company that designed the machine. That is why they are referred to as the original parts. By saying a third party, it means that they ate produced by the company that is not associated with the original manufacturer in any way. So they are independent of the original manufacturer, and that is why they are able to do more than what the original manufacturer can do.
Aftermarkets Are Cheaper
This is one of the benefits that has gotten many people opting for the aftermarket tools. If you have a small budget or you would want to spend less on your trencher teeth, then aftermarket is one of the best options to go for. These companies have their products selling up 30 percent lower compared to the original manufacturer, yet they provide the same quality. There are a couple of reasons why these companies sell their products cheaply. The main one is that they do factor in the cost of research and formulating materials as they make use of original manufacturer formula.
Aftermarket Are More Available
The other major difference between original and aftermarket Vermeer trencher teeth is the availability. Aftermarkets are more available due to a number of factors. First, they are produced by many companies, some of which could be having factories in your region. That is not the same to the original Vermeer trencher teeth which are produced by one factory, which is oversea based. So aftermarket is more in volume hence higher chances of availability.
Originals Offer Guaranteed Quality
When it comes to the quality guarantee, original Vermeer trencher teeth are the best option. That is because they are produced by one factory where quality can be monitored. On the other hand, it is almost impossible to control quality for the hundreds of aftermarket factories across the world.