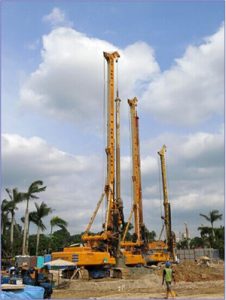 These Hacks Will Improve Auger Rock Bits Productivity
If you have spent time doing serious drilling, then you have an idea of how valuable auger rock bits can be. You must also have an idea of how to enhance the rock bit productivity. However, most of the operators, especially the newbies, have no idea on how to make their drilling tools produce at peak performance. Well, worry no more if you are among the newbies. In this article, we are going to look at some of the key factors that can help you improve the productivity of you. Check out these two factors.
Regular Sharpening
Keeping the condition of the rock auger teeth in the good conditions is one of the crucial factors when it comes to the drilling effectiveness. Rock bits are exposed to very tough conditions and they are likely to wear the tip faster. As you continue drilling, the tip of the teeth will start deteriorating and thus the need to have it restored from time to time. One of the best ways to achieve that is by the sharpening drilling teeth from time to time. However, make sure that you have used the right grinder to sharpen the tip. If you can't do it yourself, hire a professional to do the sharpening.
Cooling Bits
Cooling the rock auger teeth is another key way of improving the auger productivity. Make sure that you made the right cooling system in place to keep the bit working effectively. Due to the high amount of heat that is produced while drilling rocky soils, the rate of wear and tear is like to increase significantly. If that is the case, the productivity of the bit and the auger machine is like to reduce significantly. There are numerous ways that you can get the bits cooled without compromising the performance if the auger machine. One of the best ways is to remove the auger from the hole at certain intervals. That way, you will allow the bit to be cooled by the air as well as allows hot air to escape from the hole. It is great for poling
Use of water is one of the most effective cooling methods for the foundation drilling. Make sure that you have used plenty of water since foundation drilling produced quite a lot of heat.
These are the two best ways that you can ensure that you have increased the productivity of the auger rock bits. However, you need to ensure that you have the right tools and if you don't, hire a professional to the work sharpening.