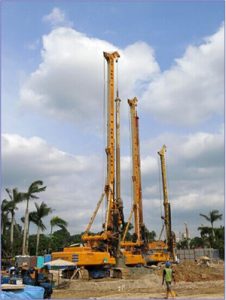 Things to Look For In a Drilling Company
Sometimes, it could be economically viable to hire a company to the drilling for you other than doing it yourself. However, it can be a little bit tricky to pick the right company to deal. With the industry being infiltrated by rogue contractors, you need to be a little bit careful. Quality of the services and customer satisfaction are two key things you should look out for. Here are key things to look out for in a drilling company:
Experience
You must by checking how long they have been drilling. That is what experience is all about. So for how many years have they been providing drilling services? The best way to check out that is by checking for how long they have been open. You should also check the personal experience of the technicians that will be doing the job.
Reputation
The company might have been in the industry for more than a decade but start offering bad service. That is a problem that is common when companies change ownership or management and bring in new operators who may be inexperienced. Therefore, the long the company has been open alone may not offer to help you select the best service provider.
Right Drilling Equipment
The quality of the drilling equipment is an important factor to consider. The most important thing is the size of the machine in terms of power. For quality service, the quality machine is recommended. Check the horsepower as well as the quality of auger teeth and other wear parts. These are key factors that make a great drilling machine. Otherwise, you might end up paying for shady service.
Safety
The safety of the operators and that of the people involved in the operation is crucial. You must ensure that the company is putting the safety of the operation first. They need to check the surface for hazards such as electrical lines and gas lines amongst others. Any company that is not putting safety first is unprofessional and potential fraud.
Customer service
Last but not least if the customer service. If you want to know if the company is a serious one, then you need to check their customer service. How do they treat their customers? Well, this is a question that can only be answered by the experience of the previous customers. Did they like the service? It is easy to get that information from customer reviews.