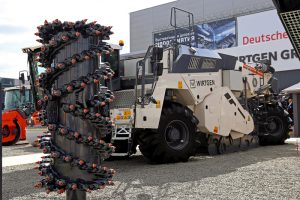 Tips To Select Soil Stabilization Machine
When it comes to road milling, one of the critical machines that you need to invest in is the soil stabilization machine. It is crucial equipment that enhances road construction by blending soil with the binder agent to form soil cement. That is the material that makes a good foundation for the road before asphalt or cement layer of the road is laid.
Due to necessity in the road construction work, you need to have the right machine. If you are about to go shopping for a new soil stabilization machine, what are the key things that you need to look for? Well, there are a few things that you need to check. Here are the key features that you need to check out:
Size of the Machine
One of the critical factors that you should consider is the power rating of the machine. However, that should be determined by the kind of job that you are planning to carry out. The horsepower of the machine should determine the size that you need. For instance, if you are undertaking mega projects such as highway construction, then you need to consider having a machine with a larger horsepower. But if you are small projects such as small roads or repairs, then a relatively small machine would be perfect for the job. Check the horsepower seriously to ensure that you are getting the right machine.
Quality of Blades
The quality of the cutter tools is an essential factor to consider if you want to get the best out of your machine. The blade does the actual mixing of the soil and cement or binding material, and thus they must be sharp and hard enough to work even on the roughest material. The material used for the construction of the blades is crucial. It is recommended that you go for steel blades that are tipped with a carbide material. These are extremely powerful blades that can handle even the toughest jobs.
The size of Drum
Drum size is another feature that must be looked at in various ways. First, you need to look at the width of the drum to ensure and second how deep it can mix the soil. The width is critical since it will decide how quickly you stabilize a particular section of the road. For how deep the blades can go into the soil will determine how well the soil is mixed. Therefore, make sure that you've looked at these two factors.