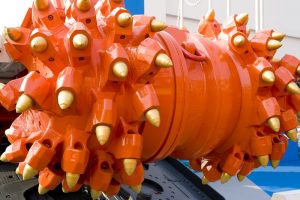 5 Common Uses of Trencher
Trenching machines are some of the most versatile machines in the application. These are the kind of machine that any contractor in the construction industry must move. There are the kind machines that can be used for a variety of drilling activities thus cutting the overall cost of operation. The versatility in the application is incredible. However, you must ensure that you have the right machine as well as high-quality trencher teeth and the rest of the cutting system. Here are some of the major uses of the trenching machine:
Digging for Electrical Installation
One of the major applications of the trenching machines is the installation of the electrical cables. These machines are widely used for digging trenches in which the electrical cables are laid.  So if you need to dig underground for telecommunication and electrical wires, then this is the kind of machine that you need for work. However, the quality of the trencher teeth must be able to deliver high performance even in tough conditions.
Cutting Pavements
Do you know that trenchers are also great for cutting pavements? Now you know. There are various conditions when trenchers would be the only equipment to pavements. If you want to cut the pavement and you want to get a clean, straight trench, then you need to have a trencher for that job. However, you need to get the right trencher for the job. Wheel trencher is the most recommended for tough conditions. They are fitted with high-quality teeth that can withstand such tough conditions.
Cutting Drainage
If you need to cut fix your drainage system, then you can save time and money by using a chain trencher. These machines create perfect runoffs for sewerage or water. There are various types of trenchers that can do this job. However, portable trenchers are the most recommended for this kind of job. They are easy to use, and they are also cheap to rent.
Snipping Roots
If you are digging in conditions where roots are a problem, then trenchers are the best machines that can deliver in this condition. Trenchers come with a high-quality cutting tool that makes easy to cut even the tough rough. However, make sure that blades are well set to ensure a perfect of the machine.
Shovelling
If you want to avoid long hours of shoveling and painful blisters, then you should go for trenchers. A small portable trencher will do a great job when it comes to shoveling. But you must the machine is fitted with quality trencher teeth or blades.